My parents have a beautiful Victorian style house, but as it is in a wind-prone area, and they live in snowy Western New York, the elements eventually began to weather away some of the gingerbreading adorning two of the peaks. My mom is pretty meticulous about things, so I knew this is something she wanted fixed if possible, so......off to the rescue with the scrollsaw!!
Here are pics of the original pieces pre-repair: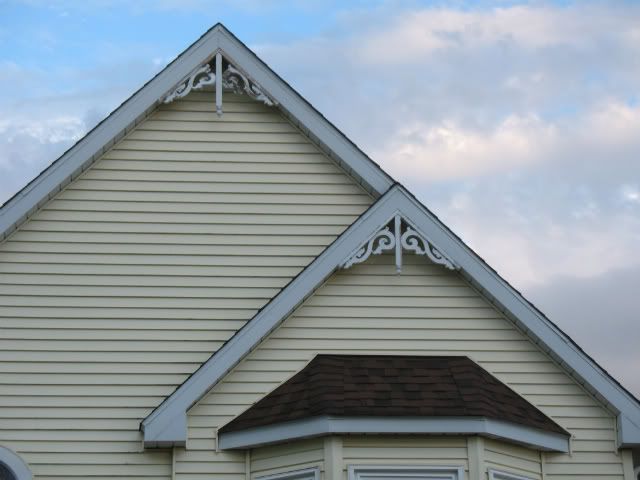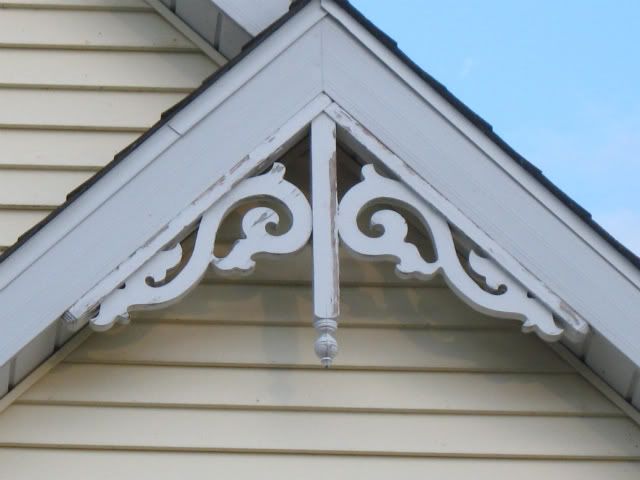 Here, you can see that the problem was not just worn paint, but the wood had begun to lose it's integrity, and was broken in areas.