This is just a quick, fun puzzle I made a few days ago for a child of a coworker, who is a huge Avengers (particularly The Hulk) fan, about to celebrate his 5th birthday.
I came across the picture on the back of an activity book I found at a drug store. I instantly saw a nice little puzzle coming from it, so I picked it up for a nice, easy to make gift. It only has 20 some pieces, but I think it'll bring him a smile. It was cut from 1/4" oak and is about 10 inches tall.
I've taken a liking to adding frames to some of my puzzles, as I did recently with my Harry Potter puzzle. In this case, the frame also allowed me to block out some advertising lettering which was on the image. All of the frame pieces are glued solid to the underlying layer, creating many fun double-layered pieces to work with.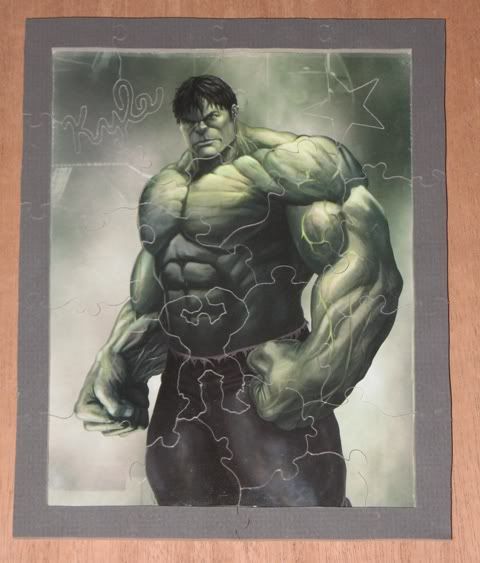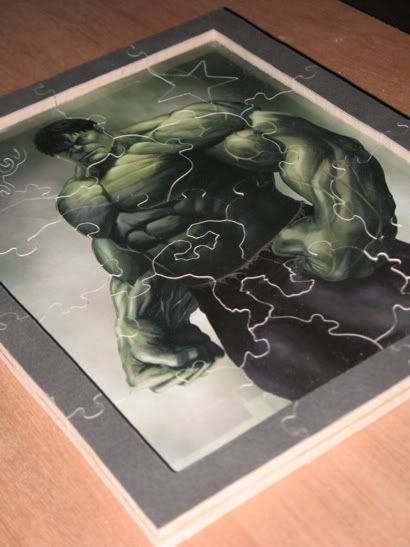 The "Hulk" Figural was positioned in such a way that the piece is wearing pants, giving it a more realistic and fun appearance.