This is a jigsaw puzzle I recently completed for my brother-in-law and his family to enjoy. He is going through some tough medical times, and I thought this might offer some enjoyment when he's feeling a bit run down.
"Land of Liberty" has 237 pieces, including 23 Figurals and 14 "Picture Elements." It is approximately 12" x 12", and was cut from a print I purchased, mounted on cherry ply. I chose this particular artwork because my brother-in-law and his family have always lived on large pieces of property with various horses and farm animals, so I thought they would like it.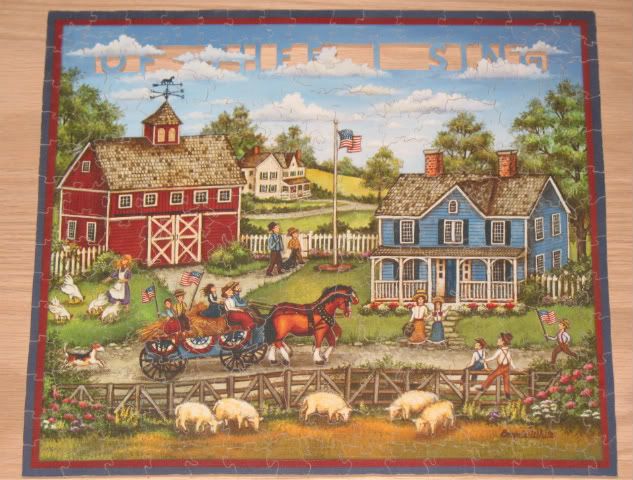 The puzzle has a very large drop out area on the top, with the exception of letters I cut out to spell "Of Thee I Sing," to highlight it's patriotic theme. I created the letters so that they would hide behind the clouds in the art.