"Pups and Pups and Pups and Pups" was cut for my son as a gift for his 8th birthday. It was made from 1/4" oak ply, and is 12" by 12" in size. Each of the pups in the artwork are cut out individually, and to keep the other puzzle pieces somewhat balanced with them, I made them rather large. Since all of the space between the dogs is yellow with paw prints, making the filler pieces small would have been somewhat tedious to assemble, I think. In the end, the puzzle ended up with 94 pieces with 10 Figurals and 18 (large) Picture Elements.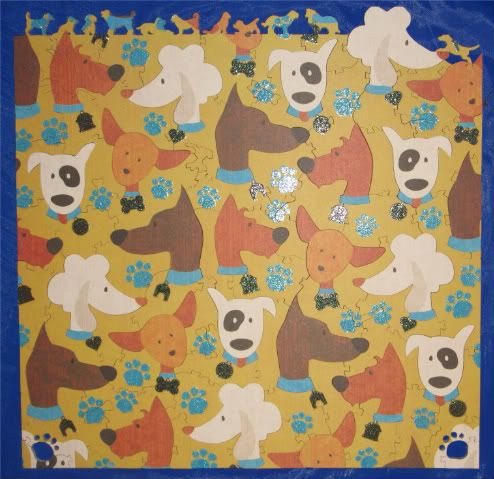 I sculpted out the top border of the puzzle so that it was made up of a row of different types of dogs playing together.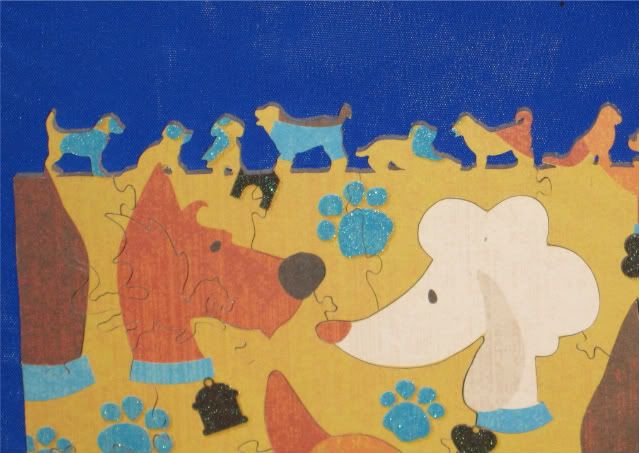 This little dog is using the poodle's nose to try and see what all of the fuss is about.
A puppy must have been trampling on the puzzle, because each of the bottom corners have a paw print dropout.