I cut this puzzle for my son, Jeremy, for his upcoming 7th birthday. "Jeremy's Journey" has 254 pieces with 33 Figurals and 7 Picture Elements. It was cut from 1/4" Cherry plywood. I decided to give the puzzle an elongated octagon-shaped border for added interest and difficulty.
In the artist's painting, a ship sails through a forest, occupied and surrounded by inhabitants of fantasy, lore and simple children's fiction.
Standing atop the main mast, Jeremy waves his sword bravely, as he challenges any Snoots, Froogles or Grumpkins which might come his way.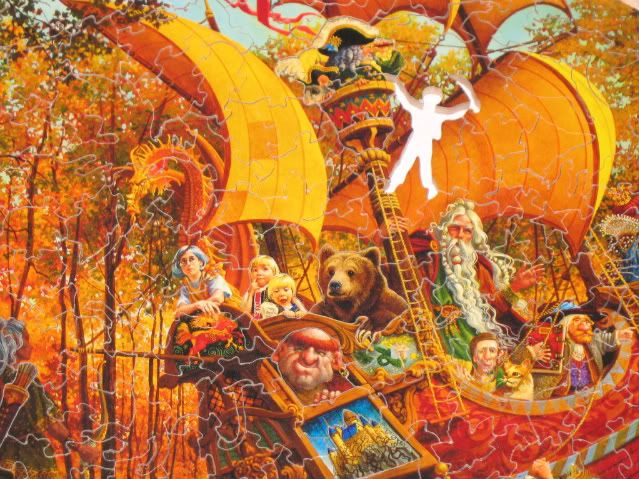 The mighty ship may be held afloat by the magic of dream and story, but Buff the Magic Dragon has come along to blow some wind into it's great sails.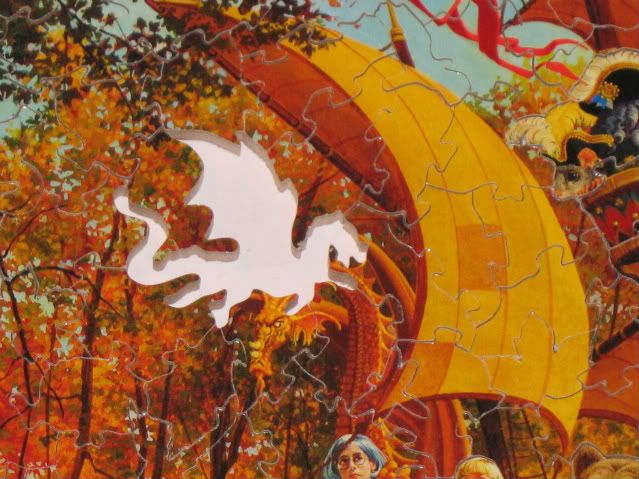 Nearby, a unicorn watches the happenings, while some Woodland Fairies discover that the vessel's anchor has been cast aside and left behind. There is, after all, no slowing the power of imagination!