here's the ducks that I've been working on the last couple days...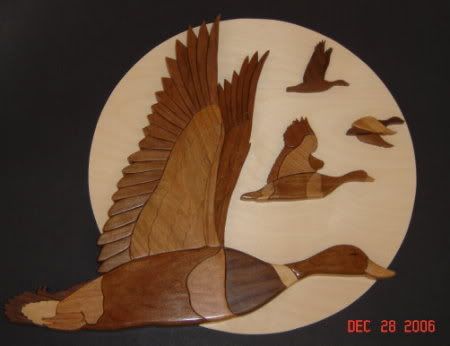 they look pretty cool with the black background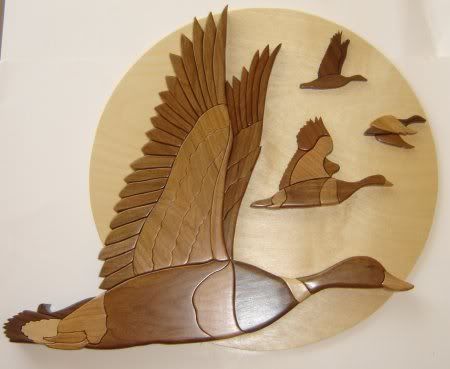 finished...
The ducks are 3/4 cherry with a couple accent pieces of basswood and walnut..
I fumed the cherry with ammonia to get the different shades...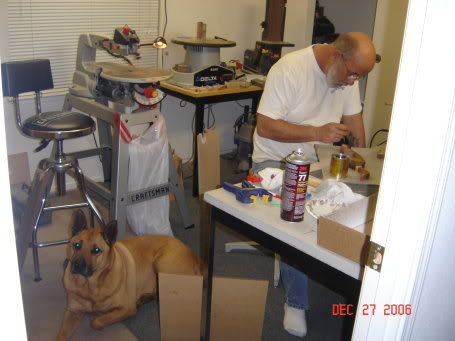 here I am hard at work with poor neglected Fred...
Trout