here is my version of Judy Robert's Draft Horse..
I started the project September 18 and I just finished it up today October 14..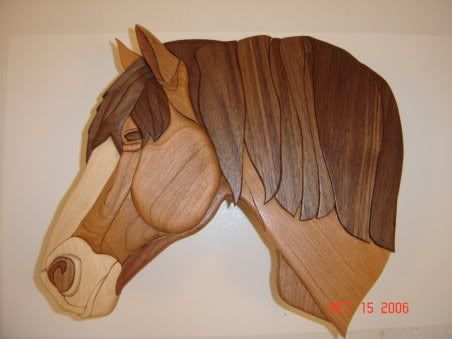 I'm pretty please with the way it turned out...
It's cut of 3/4 cherry, walnut and basswood..
The new technique that I tried on this project was fuming wood with ammonia...
Trout