Here is my first real attempt at an inlay. I bought a scroll saw a couple of years ago to try inlay with veneer but I failed miserably and never completed a single design. I decided to give it another shot with shop sawn veneer and this is the result. It is slightly less than 1/8 thick right now. The size is 7" x 9".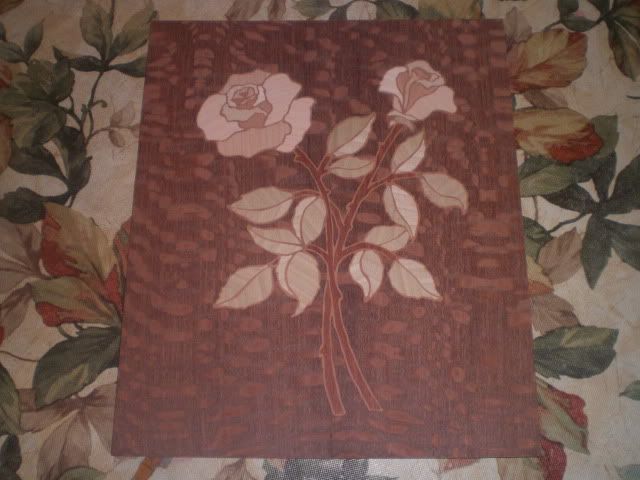 I have a lot of learning to do, but for a first attempt I am pretty pleased. I had this design on my PC from before and do not know where it came from, but it must have come from the internet somewhere. I apologize for not being able to give credit to the deserving party for the design.
All critiques are welcome.
Thanks for looking
Chuck