this is a tip that come with the steelhead trout pattern that I did..
this was too cool and it added a great touch..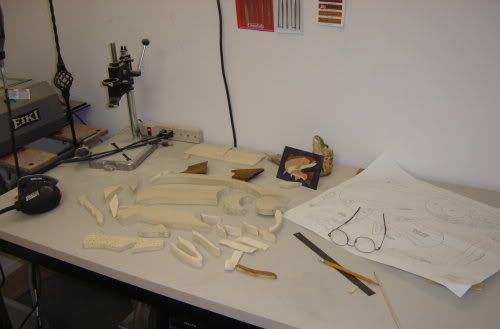 #1..using a small bur bit on a Dremel tool, bore a random pattern of shallow holes about 1/16 deep...
#2..for black spots, mix sawdust with ebony stain and let "DRY".
then mix the dark sawdust to a small amount of 60 minute epoxy...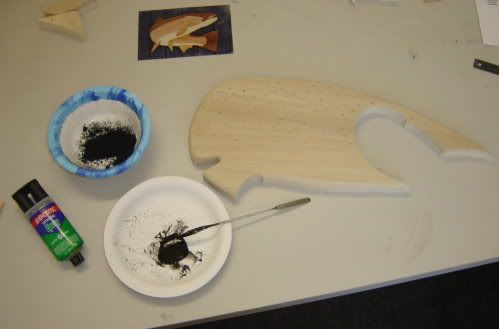 #3..use a toothpick to fill in the holes and then allow the epoxy to cure over night..
#4..sand smooth and then finish..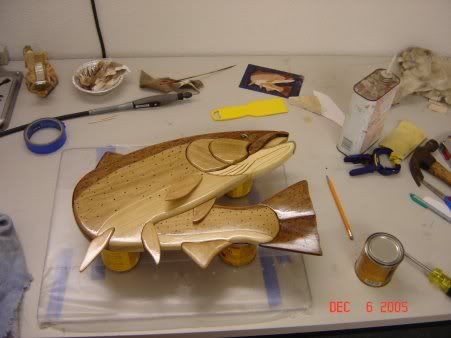 I wish I had been more familiar with the process at the time because my spots needed to be a little bigger..
BTW..this peice was sent up north to a buddy of mine that I steelhead fish with..
Trout