playing with our tractors....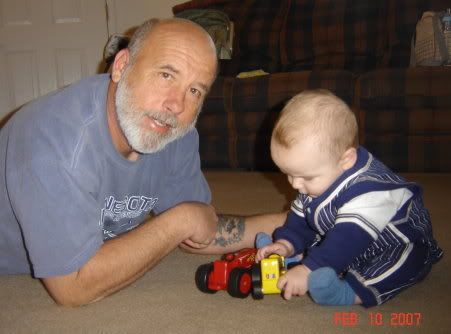 His daddy is the one that I'm making the handcuffs for...
I'm into this project now. I have a call into the Hayward PD to see if I can get something with their logo or a picture of their badge so I can make a plaque to hang the handcuffs on..
Luckily, our daughters boyfriend has a sister who is Hayward cop so I should have something in the next day or so....
I might need help with another pattern....
Trout