NO...he's not done yet!
Is it just me? I've been working on Hank for about 10 day's now and the more time I spend on him the slower the progress gets!
I'm doing Judy Robert's Mule pattern...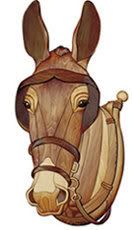 This is what I had completed as of Thanksgiving day...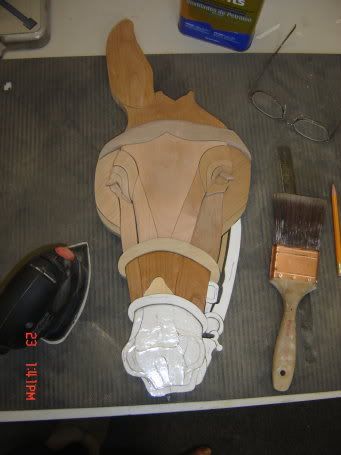 I made some good progress on Friday..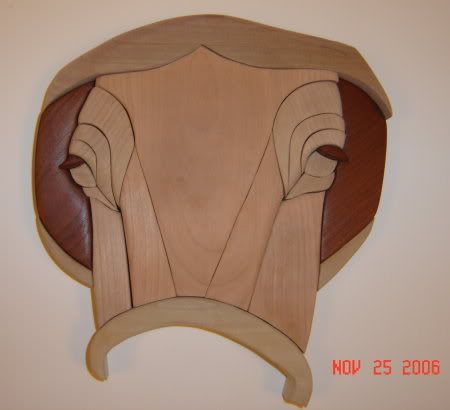 this is where it starts getting good, tiring to figure out the finishing plan..
I fumed the blinders and eyelashes for about 15 hours with ammonia and they turned out great..so now I thinking that I might fume all the pieces at different times to get all the different shades in..
This morning Toni mentioned in a post about sand shading. so today at work I found me some sand but after re-reading her article in SSW I don't think that would be a look that I'm looking for...
so now I'm back to Fuming..
I spent a lot of time sanding those ears and they still have dark area's!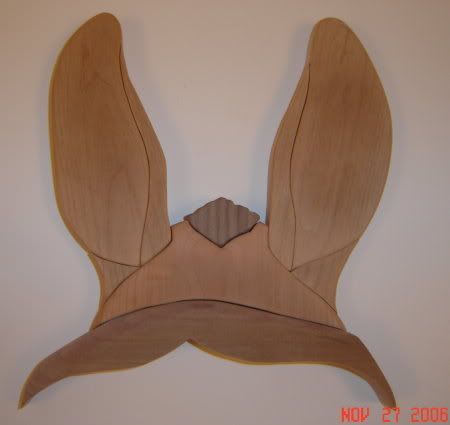 anyone else have any other tricks for Cherry?
Trout