I received a pattern in the mail on Saturday from Wildwood Design, come to find out my wife took an interest in my new catalog and ordered this pattern for me to do for Christmas gifts..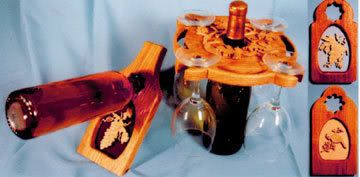 I think she has me doing 5 or 6 of them...
I had to take a break from my horse head so I guess after next weekend I'll have to get busy in the shop...
Trout