after sitting here for the last 5 day's of my vacation trying to stay cool I decided it was time to start a new project so I headed over to the lumber yard and picked up $50 worth of wood..
This is the start of my Steelhead Trout...It's going to be my master piece..
If the guy at work doesn't buy it for $180 then it will look great in our newly redecorated guest bathroom which my wife did in a trout fishing theme..
my brake is over so back to the saw...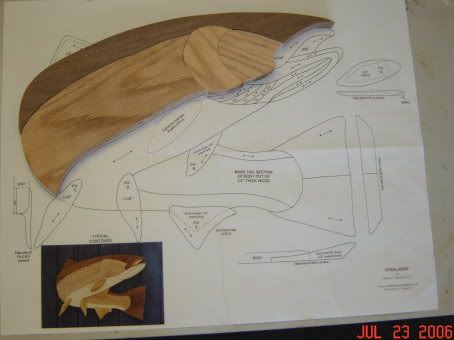 Trout