I received a request today from a friends wife asking if I could do a salmon for a birthday present. I just so happen to have one sitting on my work bench that I haven't hung up yet...
Now I'm trying you figure out how much I should ask for the piece..
I've got at least $25 into it with the wood, glass eye and supplies..
would $50 plus shipping be a fair price?
if it wasn't for a freind, what kind of a price would you put on a piece like this?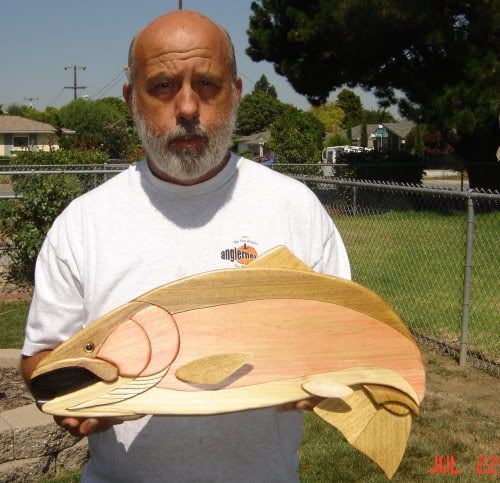 thanks
Trout