Everyone knows the problem of cutting lettering with a scrollsaw. The center of the "O" or the "A" will fall out and leave a void when using standard fonts.
There are litterally hundreds of fonts out there where the center of the letter is connected to the edge like a stencil.
I was looking for some of these fonts the other day and I came upon a site which will help you find samples of them, and offers links to sites where you can purchase the fonts.
http://www.identifont.com/
The site asks a series of questions which will help you identify the font.
Once you have the name of the font there are other resources online which offer similar TTF fonts for free.
Also on the site is a symbol font finder, for animals, objects and such. Sometimes you will find just the outline you are looking for.
I typed in the word cat and came up with 37 symbol fonts which contain cats.
Here is a sample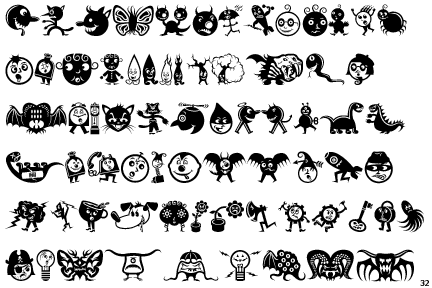 Now that is cool!