I hope your all happy now!
for those of you who didn't see the pictures I posted of my shop...
I was told that it was to clean...
Well...IT'S A MESS NOW!
so instead of being out on the bay in my buddies new boat (trip cancelled due to 30 mph winds)
I'm home regrouping my shop so I can finish up my Truck project..
my project is going on 2 1/2 weeks now and it's getting to the point that perfection is being replaced with let's get this project done!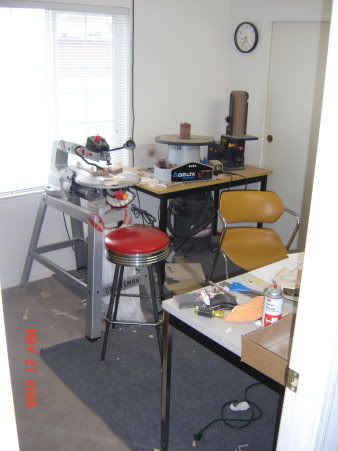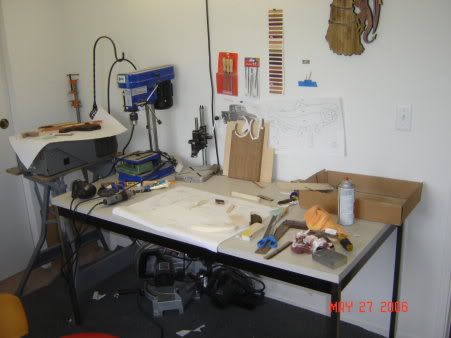 QUIZ ?
what issue of SSW had this pattern in?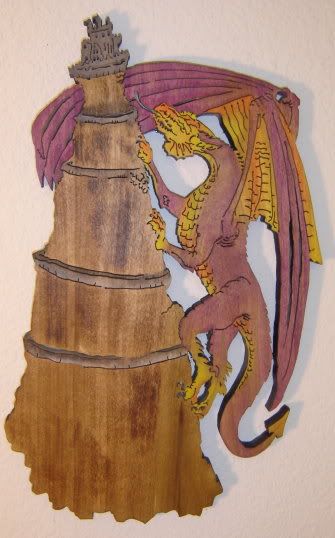 I'm not into Dragons so this peice is hanging in my shop collecting sawdust..
Trout