Over the weekend I visited one of the major woodworking exhibitions in the UK, Woodex 05. It was fun! Every year they have a competition and display entries; I'm not sure about the terms of the competition but some of the exhibits appealed to me enormously. It was great to see that the amount of scrolled work was up dramatically on the previous year. Here are some photographs (I'd have posted more but there's a maximum of 4 per post, including smileys):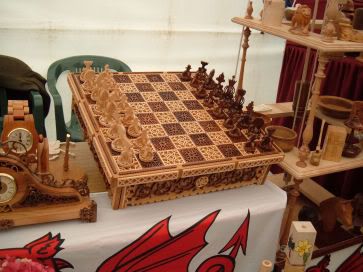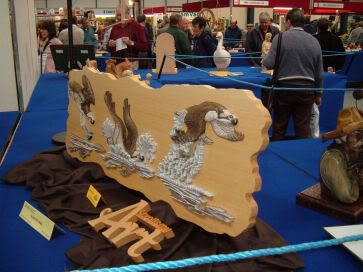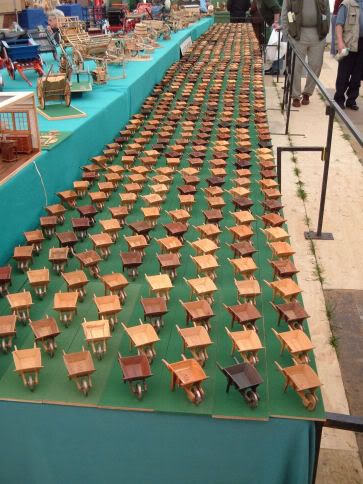 All these barrows are made from a different type of wood. Apparently, it takes the guy who makes them about 8 hours per barrow and he reckons his collection is only half finished! It's an impressive sight, but some of us wonder about his sanity.
Oh, and I bought Kity 419 tablesaw with extension and sliding carriage. As I said, it was a good show!
Gill