It's a three day weekend for us and I told my wife that I was going to start a new project and that I needed to get some wood...
you know what she tells me... I'm loosing my focus on fishing and that I'd rather be in my shop cutting wood than being out on the water! so before I get wood tomorrow, I have to take my wife to the big sportsman show that is in town. she's hoping that this will get me motivated to start thinking about fishing again.
OK...that's cool...
let's see, what do we need?
we've got the $25k boat that is fully rigged..
our tackle boxes are pretty well full..
so that leaves the bow mounted trolling motor, that would run about $1,500 with everything...
and that's when I start thinking about that G-4 scroll saw!
I don't know where this post is going other than it's to "
FREAKING COLD
" to be out there fishing!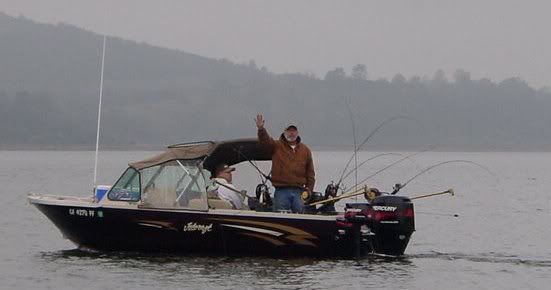 Trout