A very sad post
. I hope nobody minds.
This is me and Rosmar on top of Malvern Beacon a few years ago.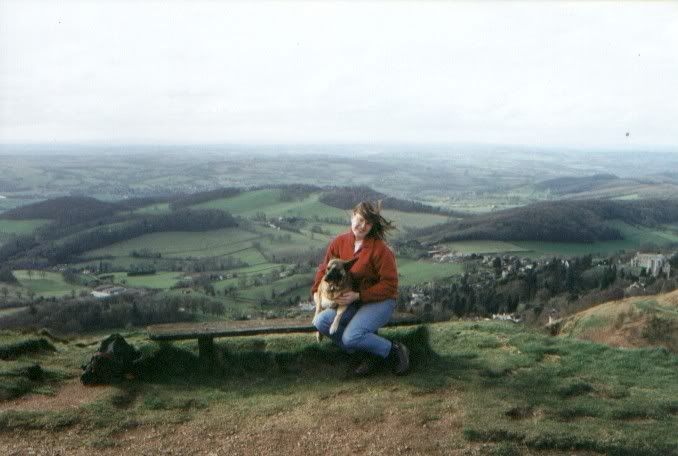 In those days her muzzle was black and she could run through the hills all day. Time has passed and her muzzle has grayed. She slowed down a lot with arthritis too, but last night she still enjoyed her daily walk through the local woods. It was great having her with us and giving her a fuss, even if she could no longer chase the squirrels or run around the way she used to. After all, 15 years is ancient by Alsation standards.
This lunchtime I took her dog biscuit into the living room, one of her little treats. She was sleeping very soundly and wouldn't wake up, not even for her biscuit.
Bless you Rosmar. You've given me so much love and joy over the years that you'll always be with me, even now that you're not.
Gill