sometimes they both drive you crazy!
we had talked about going fishing this weekend but after the long week I had at work it felt good to sleep in on Saturday..by the time I finished my first cup of coffee I was in my shop working on my truck project, 10 hours later I still hadn't finished...so at 10 pm I called it a night and as I was saying good night my wife asked if we were still going fishing.
so instead of finishing up my truck we went out to the lake....
We were on the water at 7:30 and trolled until 1, my wife had one hit that didn't stick and I trolled a Kokanee around the lake for no takers...
It wasn't happening for the trollers, a few bait fishermen reported catching a couple other than that it was a slow day for catching fish..
we had a great time anyways..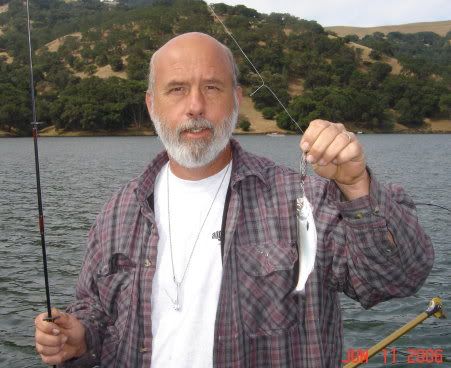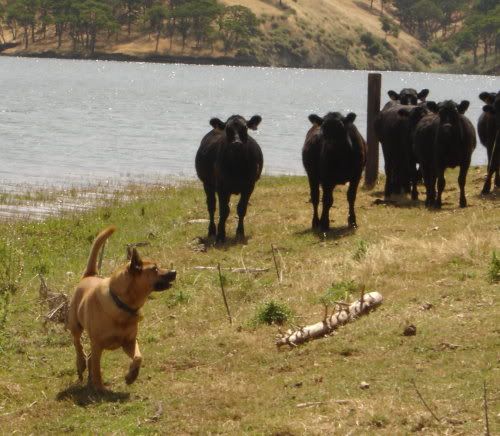 This is our dog Fred, he thinks he's a cow..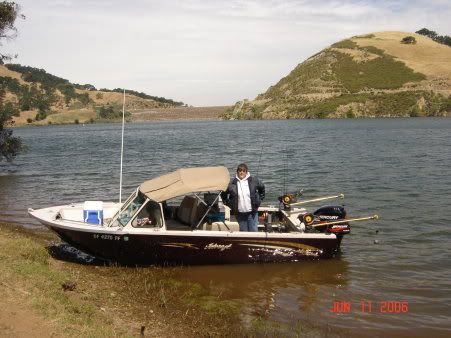 now that I had a nap and have my report posted I can go work on my truck for awhile...
Trout