I'm back from a great 3 day adventure up in the mountains..
I went up with a buddy to do a little fishing and to do a little work around his cabin..
Cabin? yea right....3,000 sq ft house....
we started off Thursday...by catching 9 fish in 4 hours..I started off a little slow, my buddy had 4 fish before I had my first bite but finilly got it in gear and caught up to him..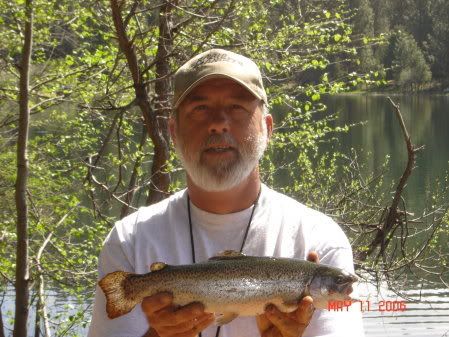 this is Thursday's catch..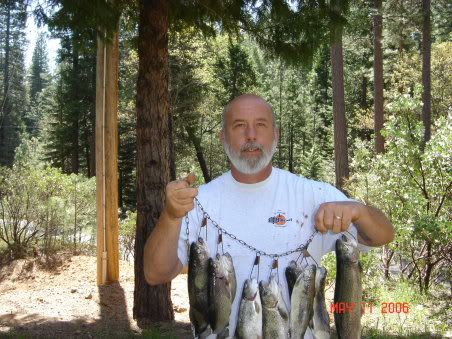 Friday was a differn't story. I caught 6 fish before he got his first bite. we ended up catching and releasing 19 fish for the day...
Saturday, we took out the canoe...
this is my buddy he caught all the fish for Saturday, his 9 to my 0..
together we caught a total of 35 fish and brought home 9..
and yes we did do some work around the cabin..
Trout